Buying a Cyclone RX3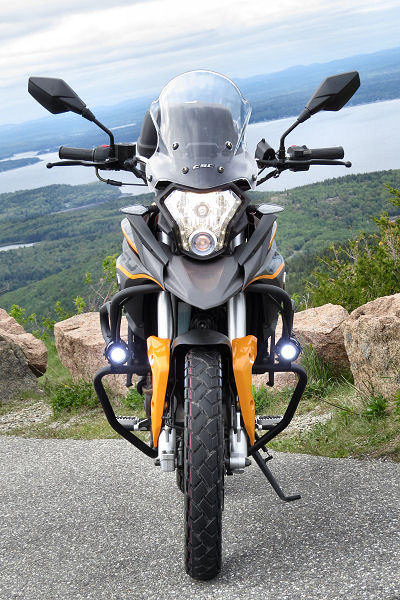 Buying a Cyclone RX3 is pretty simple. There's only one place to get one and that's from the
California Scooter Corporation
. You call them up, choose a color (blue, red, orange or white), choose whether or not you want them to assemble the bike, chose a method of shipment and give them your credit card number. That's it. Sometime in the next two weeks (depending on where you live) a truck will pull up at your door and deliver a crate containing your new Cyclone RX3! If it hasn't been assembled by CSC, you have to install at least the handlebars, front wheel, windshield and battery. The crash bars and luggage can also be installed if you want them on the bike.
CSC were very helpful with pre-sales information. I called them quite a few times and they answered all my questions. They know the bike well and can pretty much answer any question you might have.
Documentation is mailed separately from the bike and mine arrived a few days after the order was placed. It consists of a Manufacturer's Statement of Origin (which you will need for registration/title), an invoice and a copy of a page from the NADA Price guide showing the list price. You will need some or all of these documents to register and/or title the bike depending on the state in which you live. I'm guessing that CSC do that for you if you live in CA. I live in Maine and it took 10 minutes to register the bike (no title on bikes under 300cc im Maine) with no problems at all.
There's a two year warranty on the bike, one year parts and labor and one year just parts. There are no CSC dealers and so no service network but CSC say they will arrange any required repairs with local shops and cover both parts and labor costs in the first year. The warranty is nice, but I think anyone buying the bike should expect to do most, if not all, of the routine servicing and maintenance themselves - and it wouldn't hurt to be capable of doing more major mechanical work should the worst happen. Unless you want to try buying parts directly from China (and unless you speak Chinese, that could be a problem), CSC are the sole source of RX3 parts in the US.